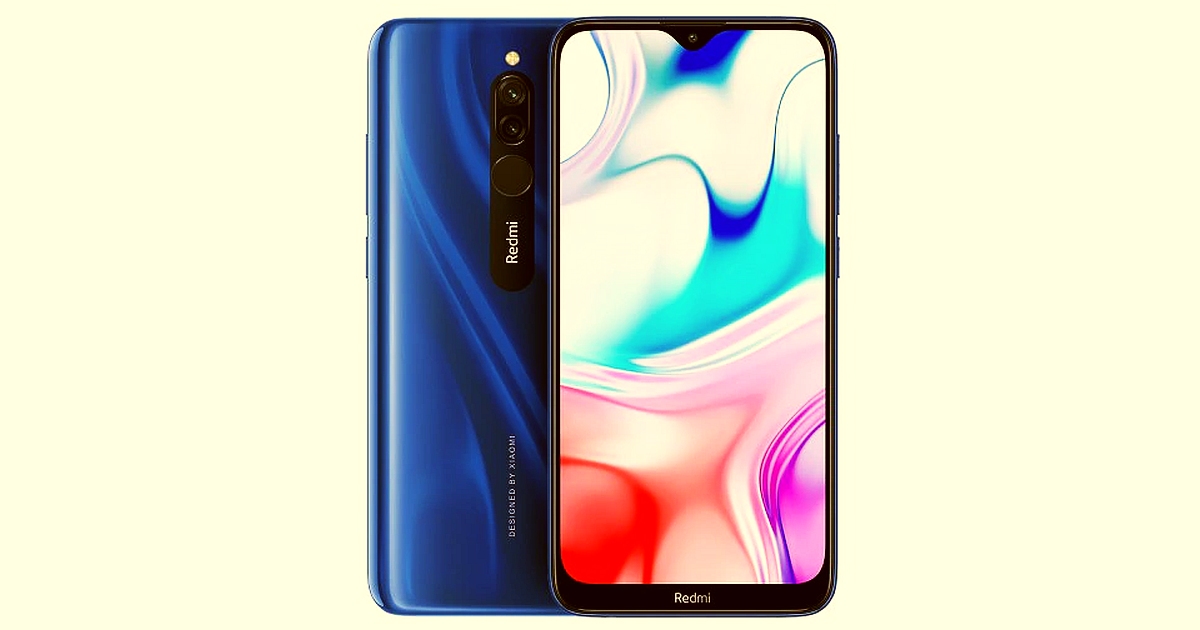 It has been a few days since Xiaomi has launched another addition to its Redmi range of devices in the form of Xiaomi Redmi 8. This is a mid-range device priced somewhere around 150 dollars a unit. The device can overall be regarded as a decent device which introduces some of the high-end features to the lower mid-range. Other manufactures may be showcasing these features in more expensive phones. However, these premium features have been compensated by compromising on some more common features which we will be talking about later on.
To begin with the display, the phone has a 6.22" HD+ dot drop display with Redmi written in silver on the slim chin at the bottom. The screen has a protection of Corning Gorilla Glass 5 which adds significantly to its durability. Not only is the screen scratch resistant but can also bear mild to moderate blows comfortably. No harm will be caused to the display or the internals. Furthermore, the display provides a low blue light mode for eye protection. This can be helpful when you are reading in low light and want to avoid the screen's glare. The phone also has a mild resistance towards water splashes and can withstand them all thanks to the all-round nano-coating.
The significant plus point of this device is the battery capacity, backup duration an d affiliated technology Xiaomi has embedded in the device to provide seamless performance for a much longer duration. The gadget encapsulates a 5000 mAh battery which can easily carry you through 3 days as per Xiaomi's claims. As compared to previous version, a 25% increase in battery has extended the stand-by time to 25 days. Charging such a massive battery is also a challenge and Xiaomi has tacked it intelligently by assisting the battery with 18W fast charging compatibility. Disappointingly, Xiaomi has only included a 10W fast-charger in the box.
Redmi 8 also parts with the traditional USB port in favor of a reversible Type-C. These are where Xiaomi has stepped down on features when compared to its competitors. The dot drop notch hides an 8MP front-facing selfie camera while the back has a pair of 12MP and 2MP AI dual camera sensors in the center at the back. The fingerprint sensor is mounted right underneath the couple. The phone comes in Sapphire Blue, Ruby Red and Onyx Black colors. The phone has a Snapdragon 439 processor integrated on the motherboard and comes in variant of 3GB/32GB and 4GB/64GB of RAM and internal storage.