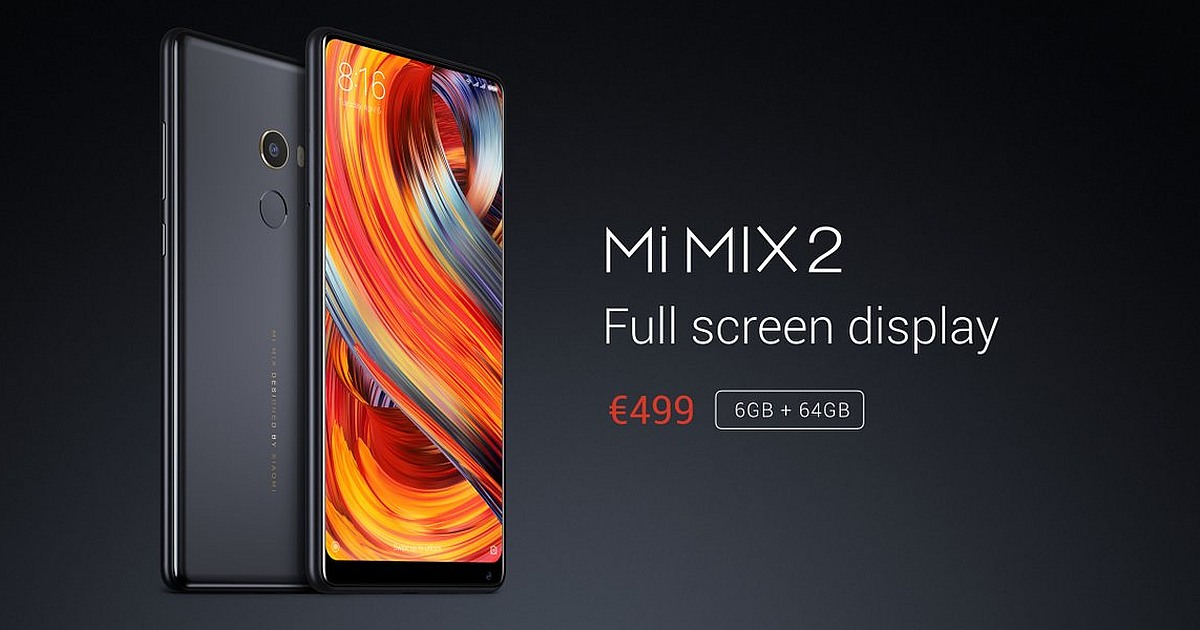 As the launch of Vodafone Spain's Mi MIX 2 handset takes place, the Chinese manufacturer Xiaomi also makes its very first European debut in Spain as well. Senior Vice President of Xiaomi, Wang Xiang, had this to say about the partnership:
"This new partnership with Vodafone allows us to tap on an even wider consumer group that we believe will truly benefit from our amazing products at honest prices. Vodafone is a leading player and I am truly excited to further grow our business in Spain in partnership with them. Mi MIX 2 showcases Xiaomi's abilities to push boundaries, and be at the forefront of innovation, while making cutting edge technologies accessible to everyone."
Xiaomi is planning to aggressively expand in a campaign set to move forth into Europe from its normal marketing areas of Africa and Asia. The company also plans to have a launch in the UK as well, in addition to other European countries. This comes after signing a deal with the parent company of Three UK.
This expansion westward can primarily be attributed to a $10 billion IPO on the Stock Exchange in Hong Kong. Currently, according to the deal with Vodafone, Vodafone is set to let Xiaomi enter the smartphone market in Europe on the mid-tier level. This particular phone is able to download at speeds of roughly 600 Mbps, while upload speeds hover at about 100 Mbps.
The Director of Vodafone's Terminal Business Unit, Nuno Taveira, also spoke up when he stated:
"We want our customers to have at their fingertips the best smartphones in the market to enjoy with the best 4G+ network and that is why this exclusive distribution agreement of the Xiaomi Mi MIX 2 is essential."
Also in recent Xiaomi news, they have recently launched a service facility for instant loans, known as Mi Credit. This platform will allow users to access instant lending. According to the company, Mi Credit collaborates with KreditBee, a personal loan platform that offers instant advances on salary for most young professionals.
Vice President of Xiaomi, Manu Jain, said, "Xiaomi provides internet services to give our users a complete mobile internet experience and MIUI functions as an open platform for us to deliver our wide range of internet services like content, entertainment, financial services and productivity tools."
The initiation of a loan can now take as little as ten minutes, thanks to the simple know your customer (KYC) verification system.