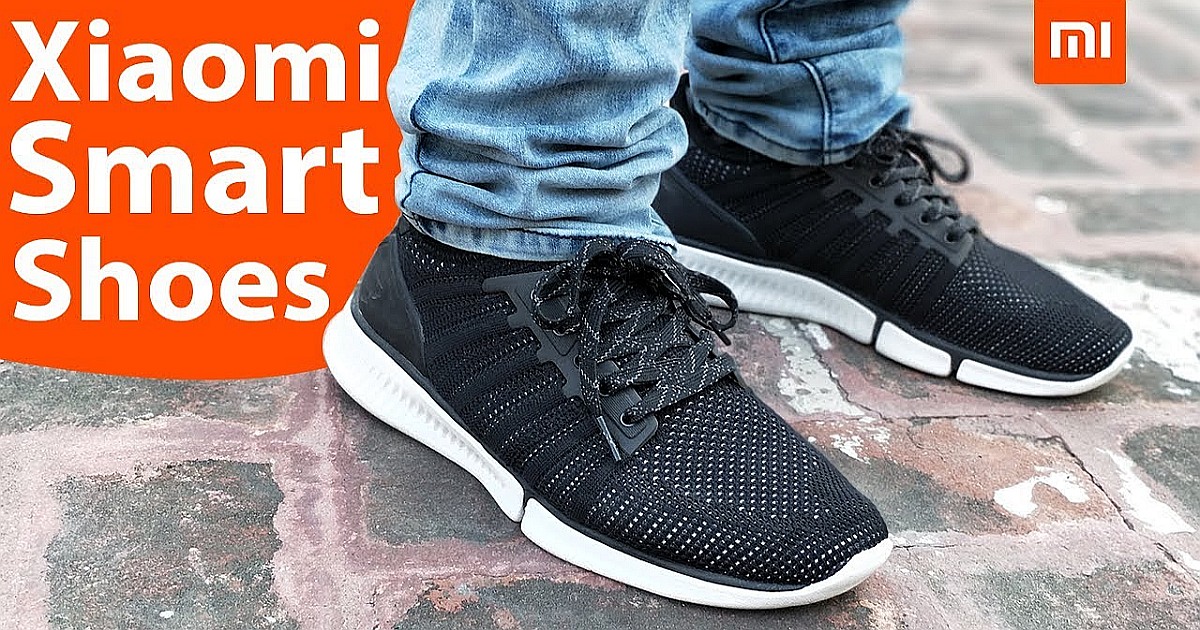 The wide range and variety of Xiaomi products have something for every one. And after releasing its own generation of smart, keep-me-fit shoes, Xiaomi is collaborating with Amazfit in order to present the masses with a brand new pair of sporty sneakers. The upcoming sneakers are not only meant to look stunningly stylish but also designed to provide you with fitness information and keep you on the right track.
The Chinese tycoon Xioami is coming together with Amazfit and the new sneakers are supposed to be available in markets for about 33$. The expected price of the new product is satisfying and more than affordable for many consumers and fitness freaks; it's indeed a small price you pay to stay as fit as possible with the aid of the upcoming Xiaomi sneakers.
Once officially launched, the sneakers is going to be available in many colors – black, golden rose, green and orange – and the fitness tracker product sports a built-in Mijia Wisecore chip that is systemized to calculate the total steps of the user and the calories burned at a time. Also, more established fitness mantras are going to receive more information via the Wisecore chip such as strikes of foot and touchdown time.
Amazfit further added that the shoe design is going to be featuring a breathable and an outer sole manufactured via Goodyear. On top, the upcoming fitness product will be qualified enough to absorb shocks; the shock absorbent feature is made easy due to the responsive and flexible elastic core of the shoe.
The Xiaomi/Amazfit fitness shoes is planned to reach as many markets as possible; currently, the connective Xiaomi fitness pair is available in sizes 6-12 for men, and the womanly models include a stylish red alongside the abovementioned colors, with sizes ranging from 5 to 9. Amazifit stated that the new Xiaomi connective sneakers shipments will hopefully start on May 17.
However, as the smart sneakers industry is still growing, more efforts are exerted to enhance and modify the previous versions of the Xiaomi connective sports shoes. And with the collaboration between Xiaomi and Amazfit to launch a new smart sneakers, perhaps we are more intrigued to give the product a shot. However, despite the fact that the product may not reach a lot of markets in reality as the smart sneakers industry is still a growing one and the public demands are not as huge as it can gets, we hope to see the Xiaomi 2018 connective sporty shoes taking its chances in European and U.S. markets.