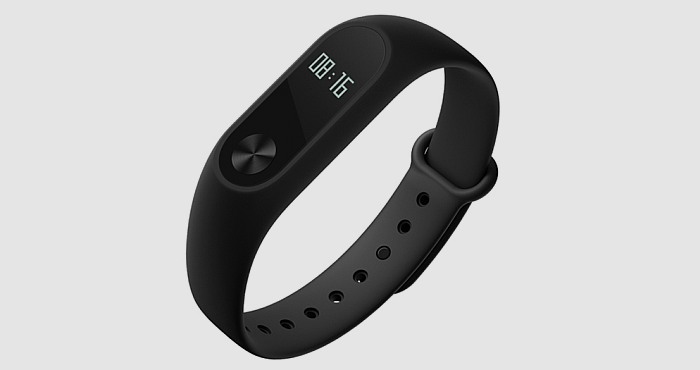 Xiaomi's growth rate has been exponential in the past few years. They started off with smartphones, but now, have a lot of products under their belt ranging from smartphones, tablets, routers, smart TVs, fitness trackers, power banks, webcam, air purifiers, blood pressure monitor and much more. There is one common thing between all these products and that is their price.
Xiaomi is always able to come up with products that provide exceptional build quality, specs, and durability at a price that always challenges competitors to think of new strategies. They created a revolution in smartphones when they launched Mi3, which had flagship specs at the price of a budget smartphone. They created quite a buzz when they announced a fitness tracker at under $15 when all the major trackers were available for at least 5 times its price.
The Mi Band received critical acclaim for its simple design, the dirt cheap price and features it provided. But it had certain shortcomings. The band had to be used with their Mi Fit app for Android and iOS. The app, at first, was horrible in terms of usability. But after subsequent updates, it got a lot better. The app required everyone to create an account and sign into it for using. This was a pain for a lot of users and many of them couldn't sign up even after half a dozen tries. They are hoping to change things around this time with the launch of Mi Band 2.
There is official confirmation about the Mi Band 2 and Xiaomi's CEO has already teased the product. The product will be unveiled on May 10th along with Mi Max and MIUI 8. The most striking feature of the Mi Band 2 is that it comes with the much required LCD display. The initial Mi Band ticked all the right boxes but did not come with a display. The three LED lights on it showed a lot of information but could never replace an actual display.
The picture that was uploaded by the CEO himself showed the brand new Mi Band 2. It has some subtle design changes that make it look stunning and elegant. The black module along with the grey band goes really well with LCD display. If Xiaomi is able to bring out a refined Mi Fit app for Android and iOS along with the Mi Band 2, it will be the perfect fitness tracker. Pricing and availability have not yet been revealed.