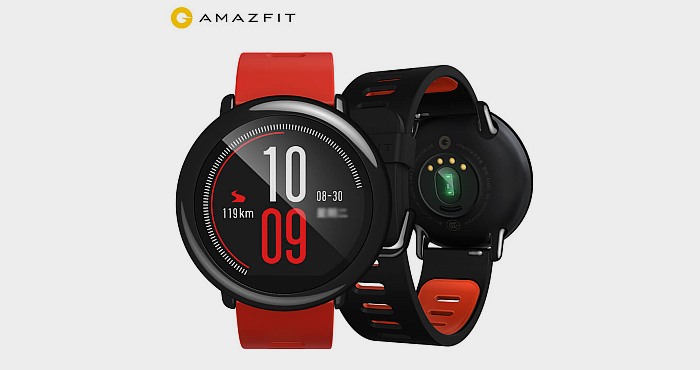 There was a time when you had to choose between wearing your fitness tracker or wearing your smartwatch. Most of the wearables on today's markets fit into either one or the other, but not usually both. For instance, you have a great fitness tracker in the Fitbit Blaze. On the other hand, you have the Moto 360 Sport that gives you a wonderful smartwatch that has some very impressive features that are built in.
The Xiaomi Huami Amazfit was first announced as a United States smartphone offering back in November of 2016. It was touted as the hybrid smartwatch/fitness tracker that we have long awaited.
As for the looks of the Amazfit, it is the perfect combination of sporty and classy. Not a lot of smartwatches can accomplish this look. The bezel is dark and ceramic and noted to be as durable as it is good looking.
The upper right edge of the watchcase offers a small button that acts just like a home button on your smartphone. It can also wake the device up and get it ready for whatever activity you deem fit. However, it is inconvenient that the touch screen portion of this smartwatch is disabled until this button is pushed. Anything you need to do has to be preceded by the pushing on the home button.
The display is 1.34 inches and features a transflective color LCD screen that hosts a resolution of 320 x 300. It is not the highest quality smartwatch screen we have seen, but for the price offering, it is impressive. It is easily seen inside, even without the backlight being turned on. In addition, since the screen is transflective, when you are outside, the more daylight that comes in contact with the screen, the easier it is to read.
One of the features to note is the IP67 rating for water and dust resistance. This means you will be able to take it in the pool with no problem. However, among the handful of exercises this smartwatch tracks, swimming is not one of them.
Since the Amazfit is equipped with GPS, it also tracks the steps you take, the distance you have traveled, the calories you have burned as well as your heart rate, whether resting or active.
In being a smartwatch, you will also find that you can receive an impressive number of notifications. Any app that is installed on your smartphone can notify your smartwatch.