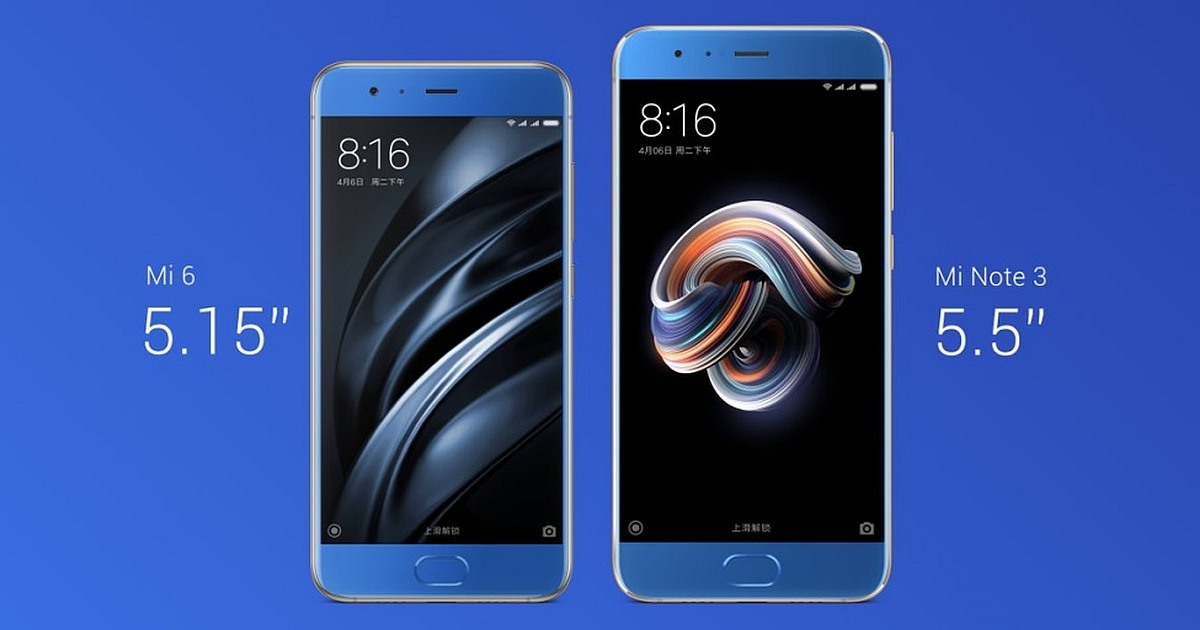 The Xiaomi Mi Note 3 is a hugely important smartphone because in a lot of ways it is a refined version of the Xiaomi Mi 6, which is the company's flagship smartphone for the entire 2017. It has a larger display of 5.5 inches, which is up from 5.15 and also a higher capacity battery 3500 milliamp hours. On the Mi 6, the front camera has twice the megapixel count and for the most part, I also prefer it in terms of the aluminum accents running all the way around its sides. Aside from the aluminum trim, the entire phone is covered top to toe in the glass, and this construction makes it feel no less premium than some of the very best phones out there.
It's super reflective and at some points can be a little bit prone to finger prints, but it's far from the worst I've tried. One thing worth pointing out is that whilst this isn't the slimmest or the lightest device, Xiaomi has done a very good job with the ergonomics here. The subtle curves do a pretty good job of making another wise very wide smartphone still comfortable to hold in a single hand. Unfortunately, within this body, like with a lot of their other smartphones, Xiaomi has no SD card support, no wireless charging capabilities and only a very minor resistance against splashes, as well as that body.
One of the most important things about this phone is the camera, and since the Xiaomi Mi 6, for better or worse the camera has stayed more or less the same. We have a dual 12-megapixel sensor here and the clarity on offer is pretty amazing. Really, it's got lots and lots of detail and also a very fast shutter time and autofocus time. One good thing about the smartphone camera is it allows you to get really close to objects and still focus on them. Photos have a good level of color and contrast, and the portrait mode works almost as good. The only slight noticeable difference is the edge detection of objects is sometimes a little bit off. Even though the 16-megapixel front camera is very detailed, the fact that it's so overexposed often makes it seem like it isn't.
The battery life has been every bit as good as I thought it was going to be. The combination of a high capacity, as well as super efficient, up-to-date components means I was getting about two days of usage. If I was conservative on a more moderate level of usage, it's more like one and a half days, which is still quite a bit above average. MIUI 8 combined with Android 7.1.1, which isn't the most up to date package but is still one of the best new UI experiences I've had. As you probably know, this is a launcher packed to the brim with customization features everywhere. You turn there's a new wallpaper, a new theme, a new animation and whilst a lot of people don't like its childish take on the statics, you can't deny that it's a very fast and snappy launcher.
Unfortunately, whilst the display has certainly increased in size, the same can't really be said for its quality. The resolution has stayed exactly the same and in the process of making it larger, the screen has lost a little bit of its vibrancy. It's not quite as high in terms of color and contrast, and also it doesn't reach quite the same level of brightness. It's not a terrible display and is actually definitely a step above the budget REDMI line of smartphones, but it really pales in comparison to a lot of the competing AMOLED panels.
We've got core comms latest snapdragon 660 paired with 6 gigabytes of RAM, and whilst the 660 is not on the same level as the Snapdragon 835 in terms of raw benchmarking performance, when you're flicking between applications is really tough to tell the difference, 6 gigabytes of RAM is ample for multitasking and gaming?