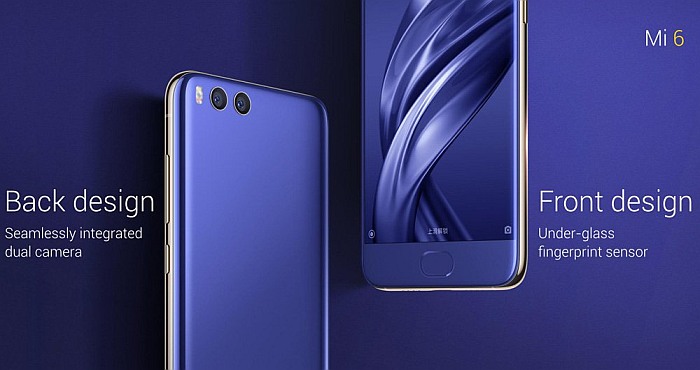 It was an expectation that successor of Xiaomi Mi 5 and Xiaomi Mi 5s would be launch in February 2017. But Now Reports says that It will launch in April. Many rumors are hitting the web including that this device will have dual cameras on the back.
There should be many variants of this smartphone, which are easily distinguished by specs. Maybe you can see curved edges in a variant and flat screen in a variant. Photos were leaked in the Chinese Website mydrivers.com. It is not confirmed that it resembles Mi 6 but most probably those images were of Xiaomi Mi 6.
Images show that there will be a long home button at front bezel and may be You can see USB-C port in Mi 6.
Some Reports said that phone would release in April but after that, some said that it would launch in February. But Now it is clear that Phone may come in April.
The base model will cost 1999 yuan($290) while premium model will cost 2999 yuan ($430).
It will depend on Xiaomi that when will they launch Xiaomi Mi 6 in the international market. These launch dates are of China.And the prices will include taxes internationally.
The main thing is that which Android is coming inside it, Is it Marshmallow or Nougat? Android 7.0 is the expectation in Mi 6 and you will see default MiUi of Xiaomi.
Mi 6 will be the one of the first smartphone use Snapdragon 835 processor. It will be an octa-core device with 2.45 GHz clock speed. There will be Adreno 540 graphics chip.variant with Helio X30 may come for low budget lovers which may cost around 1999 yuan($290).
I have a personal experience of Mi devices and I can say that camera quality in Mi devices is compromisable. But as Xiaomi co-founder said that You will see a photo sensor in Mi 6 as in Pixel and Pixel XL.
All devices of Xiaomi are revolving around same battery life which is 4000-4200 mAh. This device will come with 4000 mAh battery with Quick Charge 4 technology.
It will be a good phone if it launches with the expected price. The price with these specs is acceptable. The only thing is We have to wait for this.